As we know about today's generation they can first search for each and every thing on google means online !
So first Question "Is your business available online?" if answer is "NO" then this article for you.
We all know how everything is transfer step by step to the digital platform, So this is right time to transfer your business online and stand into this digital world.
𝐉𝐞𝐟𝐟 𝐁𝐞𝐳𝐨𝐬 say's -- "𝐈𝐭'𝐬 𝐡𝐚𝐫𝐝 𝐭𝐨 𝐟𝐢𝐧𝐝 𝐭𝐡𝐢𝐧𝐠𝐬 𝐭𝐡𝐚𝐭 𝐰𝐨𝐧'𝐭 𝐬𝐞𝐥𝐥 𝐨𝐧𝐥𝐢𝐧𝐞"
I don't say that start online business or something, Just create one informative website from where your customer get idea about your business.
Now you are thinking business website creation only for big business not for small one, then your thinking was wrong. One website can change the way of thinking of your customer. Here I give you an idea how it help to get more customer & increase your business.
If your business has gotten this far without a website, you might be wondering: do I need a website for my business? What's the point if my business is already successful without website?
The short answer is that there has never been a better or more important time to invest in a website for your business.
A website offers a wide variety of benefits for small businesses, and most of these benefits increase in value exponentially year over year, just like the Internet itself.
Not convinced? We've collected ten of the biggest benefits your small business can receive from even a simple website
It shows your Professionalism

It gives customer Ease Access

24/7 Online Presence

Establish credibility and build trust

Your website can attract new customers through Google

You can clearly showcase your products and services

You can display your best reviews and testimonials prominently on your website

A website can encourage customers to contact you

You can integrate your website with Google Maps so people can find you more easily

Your website establishes your place in the industry

A website ensures your success over the long term

93% Of Business Purchase Decisions Start With A Search Engine Search of Websites
Hopefully, by now you've realized that the question isn't "do I need a website for my business", but "can I afford to not have a website in the digital era". And the answer, if you want to continue thriving in the long term, is no. A website is one of the best investments any business can make in its future.
Here are some tips to keep in mind during the creation of your business's site to help ensure that it functions well, looks good and helps bring in the business you desire.
Make Sure it is Optimized for Mobile

Make Sure It Looks Professional

Have a Good Web Host

Feature Your Name, Address and Phone Number

Embed Social Media Information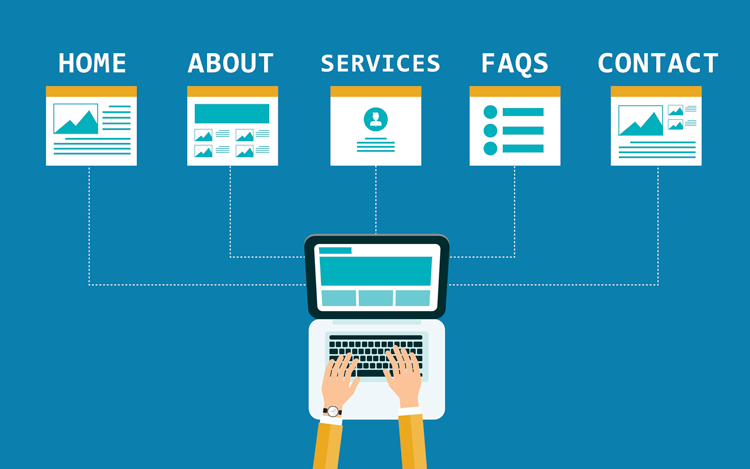 If you're ready to get started, check out our recommendation of great website builders for small businesses,
Finally, if you have any questions about launching a website for your small business, ask away in the comments section below! or Contact Us
Learn from Past, Improve Present & Let Present define your Future!
Let's get started your business on new digital journey