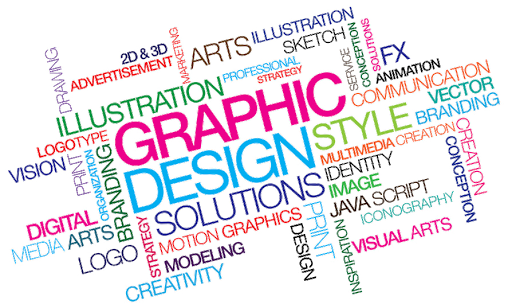 As you look into redesigning your website or application, you may wonder the importance to design. How does it impact your audience and your business? Let's look at reasons design is important.
As you know in the present era, every single person manipulated with fingertips on the keyword of smartphone. You know very well about growing opportunities for online business in this present world. You can't amazing make progress of your business without application or website. If you want to grow your online business with good reputation and audience then application or website is the only way by which you can represent your business in the front of the online competitive world.
We all know first impression is last impression. So when audience visit any application or website what they first see, how application or website look and feel, user friendly, colours many more thing related to design. When audience visits your application or website, it gives them their first impression of your business. They will judge your business within seconds with design. In these first few seconds, you want to make a positive impact on your audience.
From online shopping apps to dating apps, we choose products, services, and people based on beauty. Successful business owners know this well. So not only is good design directly tied to success, but it's also tied to trust.
·     Good design makes a strong first impression.
·     Good design helps your business stand out.
·     Good design builds customer relationships.
·     Good design keeps your website easy to use.
·     Good design promotes brand consistency.
·     Good design is the key to social media success.
·     Good design makes you money.
·     Good design makes your brand memorable
·     Strong web design = strong consumer trust
·     Design is more than how it looks
·     Invisible design makes content shine
·     Design sets you apart from the crowd
·     Design knows when to follow a crowd
·     Stay consistent
·     Ensure you appeal to the right market
·     Broadens your target audience
·     Design will help you to social proof your brand
·     Capitalise on trends
·     Communicate Your Brand's Values Visually
·     Motivate People To Take Action
·     Find Unique Relationships
·     Get One Step Closer To A Timeless Brand
An all too common misunderstanding about design and designers is that design is just about the way application, Website, product, image etc. looks. In reality, a good designer will consider how it looks as secondary to how it works.
A designer isn't just going to make your letterhead look nice, they are going to consider who you are, who your company is, who your audience is, what will go on your letterhead, what information is most and least important to display, what the competitors in your field are doing with this medium, etc. They are going to pull apart your content and reassemble it in a way that helps you communicate to your audience in the best possible way.
These are a basic point to keep in mind while developing an Application or a website. While designing , the first and foremost thing to keep in mind is that the website or application should be pleasing to the readers and able to capture their attention. Here I am going to mention all point in short.
·      Keep layout simple and clean
·      Use effective typography for improved readability
·      Use customer-centric colour theme
·      Make navigation easy
·      Reduce site loading time with proper design
·      Add header and footer for quick links
Design is a good business decision. Spread the word!
If you've been second-guessing the value of design for your business – don't. Good design gives you a competitive edge, drives powerful marketing results and allows you to stand out.
 If you're interested in finding easy ways to implement design into your workplace, make sure you sign up for Akshu Soft Tech. Because design is an investment for your success.
We look forward to helping your business grow!
Let's get started your business on new digital journey