We are living in the world, where every next things are going digital with a greater slope. In the past few years, We have seen a number of changes like Digital Papers, Digital Currency, Digital Displays, even Digital Business Cards, and many more.
Yes you read right Digital Business Cards!
Traditional Paper Business Cards have all the information about your company and contact details such as contact number and email id to help clients reach out to you. But think about this.
You meet someone at meeting or some conference and give your Paper Business cards. Now you want them to save your data as a contact on their phones. And of course- connect with you later.
But there's a main problem. The recipient of the visiting card will need to pull out her phone, open contacts, tediously type your contact details, and finally save you as contact.
You know what's going to happen? In most of cases your card is going to end up in trash. Why? Because no one will make the effort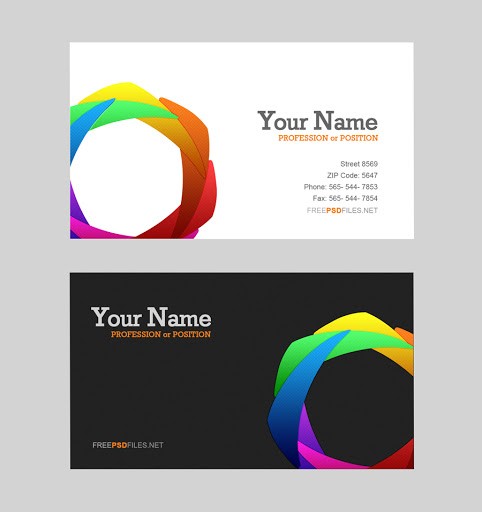 There is some limitations of Paper visiting card. Here below listed few :
You can share with limited people whom you know or meet because it is paper piece(visiting card).
After share you don't know about what happen with that paper piece(visiting card), like they keep with bunch of other cards or keep aside. As per my experience I never get any visiting card when I required because I keep in any cupboard drawer or in any bag.
Once you print your visiting card you can't change any details like if your Phone number change or email id or business address. You can't update your card without reprint your card.
When you reprint any new card your last card was just waste of paper pieces and with that waste of your money as well.
When you print a new card your old card is nothing but useless piece of paper and at the same time waste of money as well.
When you print a new card, you are not able to share with every person who have your old card !
And this the least desired by any business man. Hence, with a Digital business card, you can make the process easy for the people you want to connect with.
So it time to take digital step with "Digital Business Cards" !!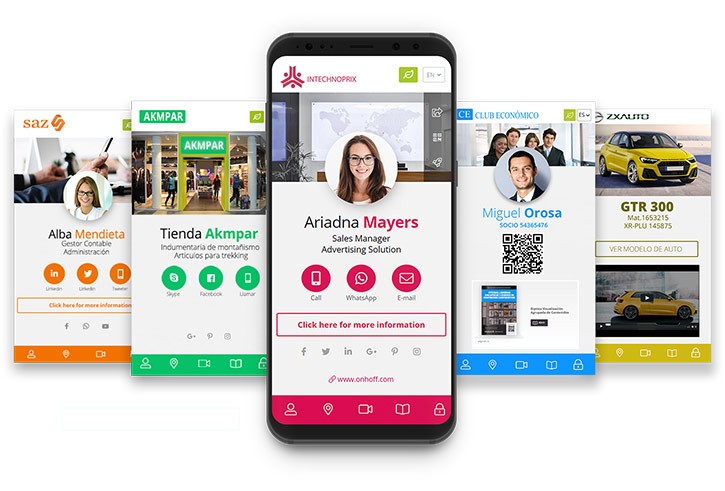 Digital business card fulfil the same purpose as the traditional one. It helps you to connect with your potential clients and other even better. You can share your contact details in one click and they will never lost.
Digital Business cards are sustainable and save printing costs because it created from mobile phone or computer, and are oftentimes more affordable then their paper counterparts. Furthermore, you can update your details as well without any reprint charge !
Digital Business cards can be customized, designed and shared with anyone compare to typical business cards. There is no limitation, you can add as much or as little information to your card as you'd like. In addition to your normal contact information (like your name, company, email and phone number) you can enrich your card with a photo or video, a logo, social media profiles and more.
What are the benefits of digital business cards?
A digital business card is an online and digital representation of your profile.
It's like an old visiting card but with a digital method.
You need not carry the bulk card
No need for printing cards whenever you run out of visiting card.
update your card unlimited time. (update address, basic information may more)
It's convenient, fast and secure.
Provides feature to showcase your work through a gallery, video.
You can view it on every device from mobile phone to laptop.
share on multiple social media platforms like What's App, Facebook, etc.
It Convenience 
It Contactless
And at Last but not least,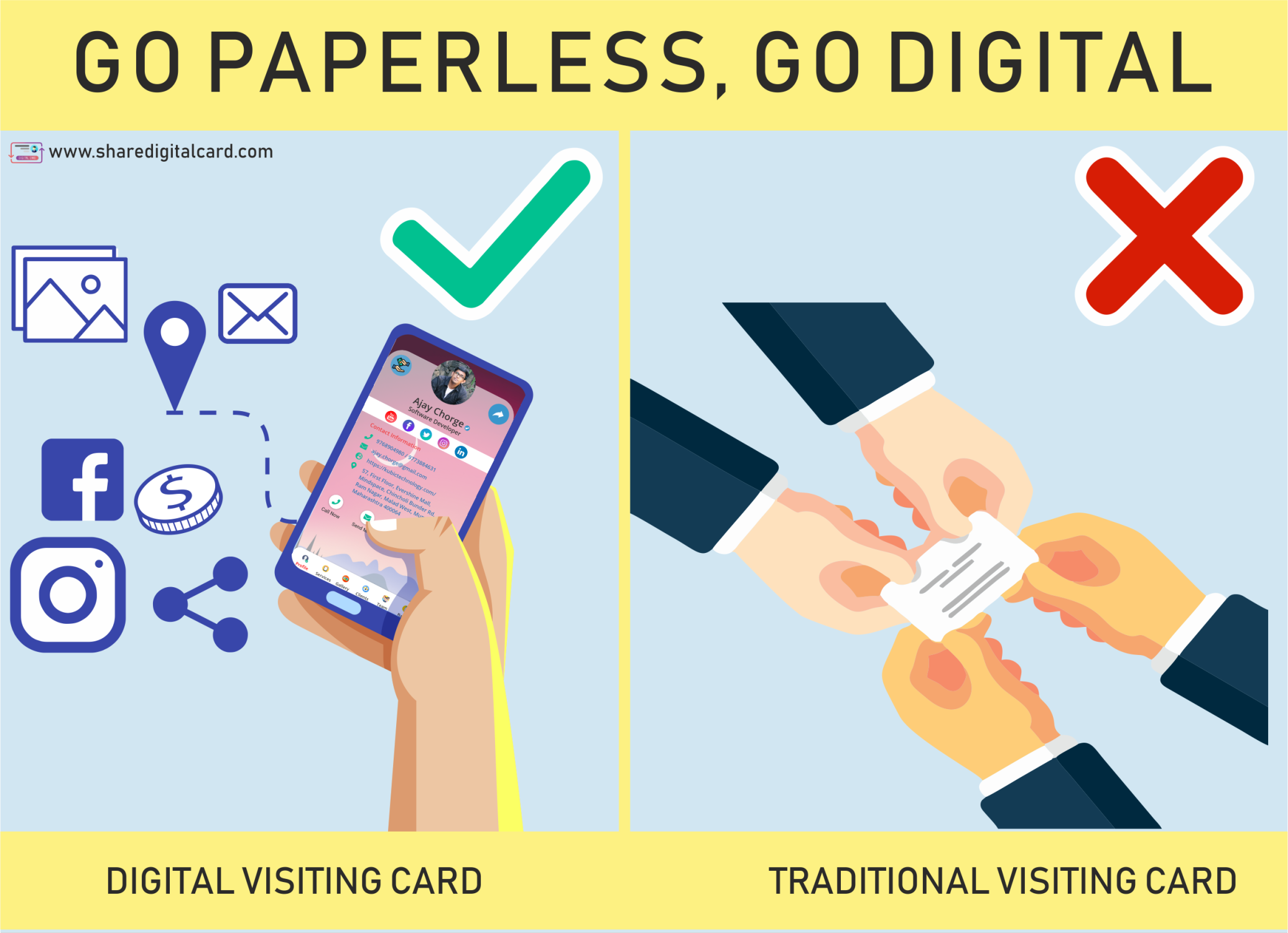 Eco-friendly, Basically, most paper is made from wood (tree). The most disappointing thing is that 'more than 88% of business cards are thrown out a week after they're exchanged.' Now you can imagine how many trees are cut down.
Go Paperless, Go Green, Go Digital !
Let's get started your business on new digital journey